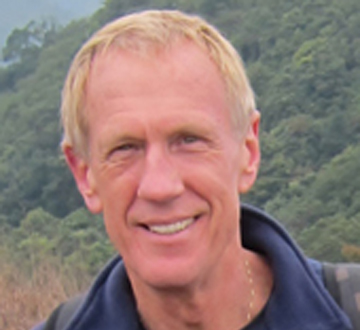 Professor Ken Hyland
Education: PhD in Applied Linguistics
Affiliation: University of East Anglia, UK
Address:
School of Education and Lifelong Learning

University of East Anglia

Norwich NR4 7TJ

England
Phone: +44
Fax: +44
Mobile: +44
Email: K.Hyland@uea.ac.uk
Vita
After graduating with a degree in Sociology from the University of Warwick, Ken Hyland went overseas to teach English. He first worked as a volunteer in the Sudan, and then taught in Saudi Arabia, Malaysia, Papua New Guinea, New Zealand and Hong Kong, gaining an MA and a PhD along the way. After nine years at Lingnan and City University in Hong Kong, he was offered a professorship at the University of London, where he directed the Centre for Academic and Professional Literacies at the Institute of Education for six years. He returned to Hong Kong in 2009 to head CAES. Ken is now Professor of Applied Linguistic in Education at the University of East Anglia in the UK.
Ken is a well-known researcher in the field of academic discourse, writing and EAP, and has published 27 books and 230 articles and given over 260 conference presentations around the world. This work has attracted over 33,000 citations on Google Scholar. His most recent books include a third edition of Teaching and Researching Writing (Routledge, 2016), The Routledge Handbook of EAP (co-edited with Philip Shaw, Routledge, 2016), Academic Publishing (Oxford University Press, 2015), Academic Written English (Shanghai Foreign Language Press, 2014), Disciplinary Identity (Cambridge University Press, 2012), and Innovation and Change in Language Education (edited with Lillian Wong, Routledge, 2013). A collection of his most influential work is published as The Essential Hyland (Bloomsbury, 2018). He is founding co-editor of the Journal of English for Academic Purposes and was co-editor of Applied Linguistics. Ken is an Honorary professor at Warwick University and a Foundation Fellow of the Hong Kong Academy of the Humanities.
Selected Publications