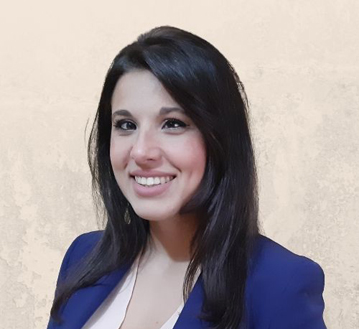 Alessia Battista
Education: Modern Languages for International Communication and Cooperation
Affiliation: "Parthenope" University of Naples, Italy
Address:
Università degli Studi Suor Orsola Benincasa

Dipartimento di Scienze Umanistiche

Via Santa Caterina da Siena 37

80132 Napoli

Italy
Phone:
Fax:
Mobile:
Email: alessia.battista001@studenti.uniparthenope.it
Web: Professional Profile
Vita
Alessia Battista is a PhD candidate in "European Languages and Specialised Terminologies" at "Parthenope" University of Naples. She holds an MA in "Modern Languages for International Communication and Cooperation" (summa cum laude and final dissertation worthy of publication) from "Suor Orsola Benincasa" University of Naples, and a BA in "Modern Languages and Cultures" (summa cum laude and Highest Honours) from the same university. She is the recipient of the American Name Society Emerging Scholar Award 2021 and has been awarded scholarships for national and international educational programmes.
Her research interests focus on media analysis, terminology, and business communication, as well as the intersection between linguistics and identity negotiation. Her works rely on mixed-method approaches, mainly informed by corpus linguistics, critical discourse analysis, and multimodality.
She is currently involved in the international research project YourTerm - FOOD by the Terminology Coordination Unit of the European Parliament and is also a member of the I-LanD Interuniversity Research Centre. She has presented at numerous conferences at an international level and published articles in established journals (Class A in Italy).
Selected Publications
Battista, A. (2022). Donna Williams' Nobody nowhere and Somebody somewhere: A corpus-based discourse analysis of the author's language as a tool to negotiate one's relationship with the world and the self. International Journal of Language Studies, 16(4), 95-116.